The Irish Story Top Ten articles of 2019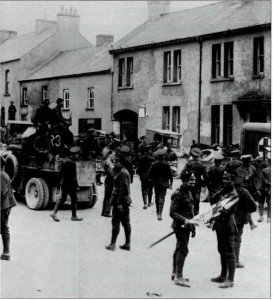 Happy New Year to all Irish Story readers! See below our top ten articles of 2019
With continuing uncertainly over the future of the border in Ireland, it comes as no surprise that articles on that topic featured prominently. Also topical were articles on the events of 1919 including the First Dail, the Soloheadbeg ambush, the Limerick Soviet and the assassination of Sir John French.
Honourable mentions also to a number of articles that just missed out on the top ten, including Barry Sheppard's piece on the Eucharistic Congress of 1932, Patricia Byrne's on  Polish philanthropist during the famine and John Dorney's on the Norman Invasion of 1169.
See also last year's top ten here.
Top Ten Articles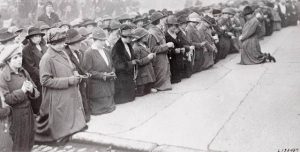 Top ten Book reviews and reports
1. David Ryan, Buck Whaley Ireland's Greatest Adventurer, reviewed by Gordon O'Sullivan.
2. Sean Enright, The Irish Civil War, Law Executions and Atrocity reviewed by John Dorney
3. The Latest Release of the Military Service Pensions Collection, by John Dorney
3. Donnacha O Beachain, From Partition to Brexit, the Irish Government and Northern Ireland, reviewed by Aaron O Maonaigh
4. The Army Mutiny and the launch of the 1924 Army Inquiry Papers, by John Dorney
5. Mary McNeill, The Life and Times of Mary Anne McCracken, reviewed by Gordon O'Sullivan
6. Gearoid O Faolain, A Broad Church the Provisional IRA in the Republic of Ireland, reviewed by Gerard Madden
7. Markievicz, Prison Letters and Rebel Writings, reviewed by Daniel Murray
8. Louise Ryan and Margaret Ward, Irish women and nationalism, soldiers, new women and wicked hags, reviewed by Aaron O Maonaigh
9.  Jeffrey Leddin, The Labour Hercules, the Irish Citizen Army, reviewed by Daniel Murray
10. Tom Wall, From Dachau to the Dolomites, Himmler's Special Irish Prisoners, reviewed by Daniel Murray
Top 5 Interviews and Podcasts