Podcast: Irish pro-Franco Volunteers in the Spanish Civil War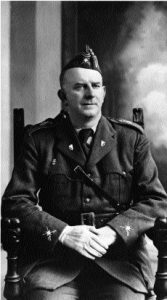 Cathal Brennan interviews John Dorney on Eoin O'Duffy's Irish Brigade that fought on the Francoist side of the Spanish Civil War (1936-1939). See also the Irish Story article on the subject here.
We discuss:
How and why the Civil War broke out in Spain
What the response in Ireland was and how the 'Red Scare of the early 1930s influenced Catholic Irish perceptions
Eoin O'Duffy and the legacy of the Blueshirt movement
O'Duffy's recruitment of pro-Franco Volunteers
Their experiences in Spain
The memory of the conflict in Ireland and Spain.
Irishmen also fought for the Spanish Republic in the International Brigades. See here.
Check out the Irish History show page here.