The Irish Story Top Ten articles of 2017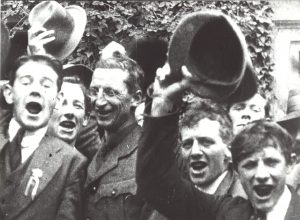 These were our top ten most read articles of 2017. Thanks to all our readers and contributors and happy 2018 to you all.
Top Ten articles
The year also saw our obituary to Martin McGuinness. There were many more very interesting articles, among them one by Alison Martin on the IRA's 1943 Easter Commemoration, by Barry Sheppard on the Irish Press and Distributism and by Kerron O Lauain on Sinn Fein's historical abstentionism. And not forgetting one by Mark Holan on the 150th anniversary of the Manchester Martyrs.
Top interviews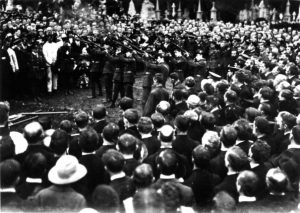 1. Interview: Tomas MacConmara on 1917 in Ireland and the death of Thomas Ashe
2. Interview: The East Clare By-Election of 1917, with Padraig Og O Ruairc
3. Guerrilla Days in Kerry, an interview with Thomas Earls Fitzgerald
4. Interview: Brian Hanley on Martin McGuinness, his life and times.
5. Interview: John Dorney on The Civil War in Dublin
6. Censorship, Internment and Section 31, Interview with Brian Hanley
7. The Irish Parliamentary Party after 1918, an interview with Martin O'Donoghue
8. Ireland in a World of Revolutions, a series of talks at the People's College.
Top 10 Book Reviews
See also our top ten articles of 2016 here. Happy New Year!