Ireland in World of Revolutions: The People's College Lecture Series 2017.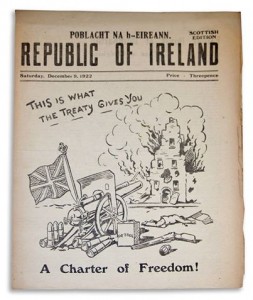 The Irish Story is proud to participate, with the People's College, in a series of talks, aimed at putting Ireland's revolutionary experience of 1916-1923 in a world context. See also last year's series on the Easter Rising and the 2014 series on the Irish Revolution.
Talks will be held on Wednesday's at the Teachers' Club, 36 Parnell Square Dublin 1, 18.30-20.00. Talks will be one hour followed by questions. Admission is €5 per lecture or €20 for all six.
January 25. John Dorney, Ireland in a World of Revolution 1917-1923
Ireland experienced nationalist revolution, war and partition in these years, but so did much of the world. This talk explores Ireland's experience in context. John Dorney is a historian and editor of The Irish Story website.
February 1. Donal Fallon, Ireland and the Russian Revolution.
In February 1917, the Tsar of Russian was overthrown and in October of that year, Lenin and the Bolsheviks made the world's first socialist state. What was Ireland's reaction? Donal Fallon is a historian and editor Come Here to Me! website.
February 8. Fionnuala Walsh, Women in a World at War.
The Great War revolutionised the role of women at the fronts and at home, this talk looks at the changing fortunes of women. Fionnuala Walsh is a post-doctoral scholar at Trinity College Dublin on Irish women and the First World War.
February 15 Darragh Gannon, The Irish in Britain and America and the Ideal of Self-Determination.
US President Woodrow Wilson declared that 'national self determination' should define the post war settlement. This talk looks at the campaign of the Irish in Britain and the US for this to be applied to Ireland. Darragh Gannon teaches history at UCD.
(Unfortunately Fionnuala and Darragh requested that their talks not be filmed.)
February 22, Brian Hanley, Irish Labour after 1916
In the aftermath of Russian Revolution and the Easter Rising, the Irish labour movement found itself in a new state of ferment. How did Irish labour fare after James Connolly's death in 1916? How did the trade union movement rebuild itself? What was its role in the independence movement? This explores these questions. Brian Hanley is a historian and author of many books on Irish Republican history.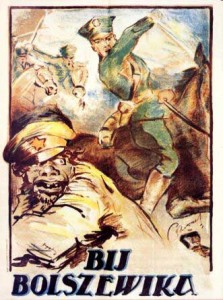 March 1, William Mulligan, New Borders in Ireland and Europe 1918-1923
In 1921, Ireland was partitioned between north and south, but it was far from the only new state or new border in Europe this talk puts Irish partition in context. William Mulligan teaches history at University College Dublin.