The Irish Parliamentary Party after 1918, an interview with Martin O'Donoghue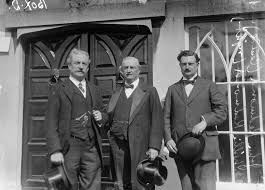 In this interview, John Dorney speaks to Martin O'Donoghue about the fate of the once-dominant Irish Parliamentary Party after its defeat in the election of 1918 and its sidelining in the struggle for Irish independence. How did it go about finding a place for itself in the new independent but partitioned Ireland?
Having lost out to Sinn Fein as the voice of nationalist Ireland in 1918, 'The Party' still retained a loyal following in parts of the country and in the North, where it was propped up by its close relationship with the ancient order of Hibernians, the the Catholic-only fraternal society.
However it took next to no part in the struggle for independence or the civil war in the period 1919 to 1923. It was only afterwards that some former IPP politicians reemerged as independent TDs and it was not until 1926, under the son of their late leader John Redmond that a new party, calling itself the National League was formed.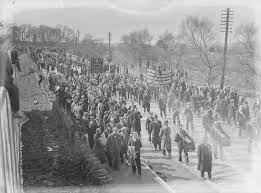 The party briefly flirted with going into a coalition government with Labour and Fianna Fail, but the bid foundered in humiliating circumstances as Cathal Brennan described in this article.
The National League was dissolved in 1931, but many former members continued their involvement in politics, mostly in the Fine Gael party.
Martin O'Donoghue is a historian working NUI Galway. His PHD was on the Irish Parliamentary Party after 1918.