Civil War casualties in County Tipperary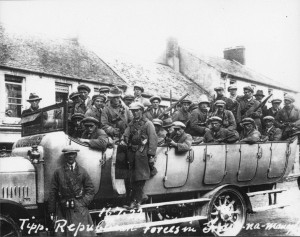 By John Dorney

The death toll of the Irish Civil War remains one of the least studied but most remarked upon questions in modern Irish history. It has often been speculated that the death toll far exceeded that of the preceding War of Independence, in which about 2,000 people lost their lives.
However, while attempts have been made to calculate in detail the numbers of dead and wounded of the 1916 Easter Rising and of the 1919-1921 War of Independence, the dead of the Irish Civil War of 1922-23 remain un-counted.
The Irish Story has published the fruits of research on the casualties of the Civil War in Dublin, giving a minimum figure of at least 258 deaths due to the conflict in Dublin city and County, with a further 538 wounded. Dublin was certainly one of the localities most severely affected by the war, but another was County Tipperary.
The Civil War in Tipperary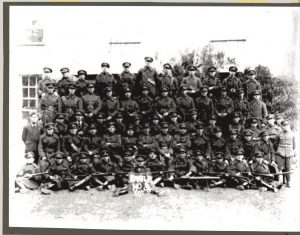 In Tipperary, Ernie O'Malley's second Southern IRA Division almost unanimously rejected the Anglo Irish Treaty and were to the forefront of actions such as the occupation of the Four Courts in April 1922 that helped to provoke the Civil War.
When war did break out in late June 1922, most of Tipperary was in anti-Treaty hands and its main towns such as Tipperary, Clonmel and Carrick on Suir were held by the anti-Treatyites. They had to be wrested from the anti-Treaty IRA garrisons by the pro-Treaty National Army in some sharp fighting in July and August 1922 before the writ of the Provisional Government could run there.
Subsequently in the autumn of 1922, Tipperary saw a spate of ambushes in which many Free State soldiers lost their lives. The momentum of the anti-Treaty guerrilla campaign, however, could not be maintained and ambushes fell off over the winter of 1922-23 as the County was occupied by ever greater numbers of pro-Treaty troops.
At least 126 people lost their lives in County Tipperary in the Irish Civil War.
Finally in the spring of 1923, the conflict in the County deteriorated, as it did elsewhere, into a cycle of reprisals on both sides, in which prisoners and non-combatants were frequently shot.
The anti-Treaty IRA was forced into a kind of fugitive warfare, in which it was hunted from safe house to safe house, experiencing combat only when cornered. Senior anti-Treaty commander Liam Deasy was captured near Clonmel in January 1923 and South Tipperary anti-Treaty IRA leader Dinny Lacey was killed and his column rounded up in February 1923, in the Glen of Aherlow.
The most prominent anti-Treaty Republican casualty in the County was the anti-Treaty IRA Chief of Staff Liam Lynch, who was shot while fleeing over a hillside in the Knockmealdown Mountains in April 1923; an event which effectively marked the end of the war.
Neither Lynch's death, however, nor Frank Aiken's subsequent 'cease fire' and 'dump arms' orders to the IRA quite ended Civil War violence in County Tipperary, as violent deaths continued to occur sporadically for several months afterwards before more peaceful conditions were finally restored in 1924.
Figures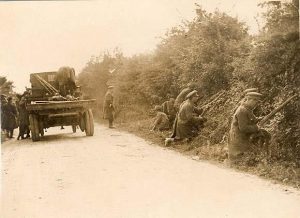 All of this violence produced at least 128 deaths in County Tipperary. This is a minimum figure, compiled of confirmed casualties who can be counted by name. The true figure is likely to be somewhat higher.
Of these deaths, at least 67 were members of the Free State or pro-Treaty forces, 65 National Army soldiers and two Civic Guard policemen.
On the other side, there were at least 42 anti-Treaty IRA Volunteers killed. Free State Government and pro-Treaty accounts claimed they had killed at least 16 more in various actions but this is unconfirmed.
I have counted 19 civilian deaths in the County related to Civil War violence.[1]
Context
These figures should be understood in a number of different contexts. The first is that of a comparison with the preceding War of Independence in the County.
Twice as many civilians were killed in the War of Independence in Tipperary as in the Civil War
The figure of 126 Civil War dead in Tipperary is considerably lower than the 152 deaths logged by Eunan O'Halpin for the County in the 'Dead of the Irish Revolution' project[2]. While some of this can be put down to the incompleteness of Civil War figures, there are other factors also.
One is the relatively low civilian toll of the Civil War in the County. While 17 civilians were killed there in the 1922-23 conflict, more than twice that number were killed in 1919-21. Sean Hogan's figures, which are for North Tipperary alone, show that at least ten civilians were killed by Crown forces and Padraig O Ruairc has logged at least 16 civilians shot as informers by the IRA in County Tipperary.[3] In the Civil War by contrast, there were only five confirmed killings of informers by the anti-Treaty guerrillas.
A second context in which to put these figures are how violent Tipperary was in the Civil War compared to other localities. The total killed was smaller than Dublin (258 killed) or Cork (220 killed) but as Tipperary had less than half of Dublin or Cork's population in the census of 1911, this is unsurprising. Kerry, with a comparable population to Tipperary, 159,000 compared to 152,000, saw more killed (170) but outside of these counties, Tipperary seems to have been among the most affected localities both in absolute and relative terms.[4]
Timeline of Civil War deaths in Tipperary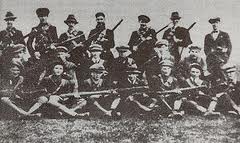 The most intense period of Civil War deaths in County Tipperary took place in the summer and autumn of 1922.
Sixteen men were killed in the quasi-conventional fighting that broke out on June 28 1922, which involved pro-Treaty forces' assault on 'Irregular' held towns, mostly in south Tipperary, and which ended with the Free State seizure of Clonmel on August 11.
In this fighting combatants on both sides were drafted in from outside the County. For instance, National Army soldier John McIntyre of Cavan died attacking Tipperary town in July 1922 and anti-Treaty IRA fighters Maurice McGrath of Waterford and Patrick Naughton of Limerick died defending positions in Carrick on Suir on August 3.[5]
The bloodiest period of the War in Tipperary was the initial three months of the guerrilla war in which nearly 50 pro-Treaty soldiers were killed.
However the bloodiest period in the County was the subsequent three month period that saw the height of the anti-Treaty IRA guerrilla campaign. From August 18 to the end of October 1922, another 36 men died violently in the County. The vast majority of these, 32 men, were National Army soldiers, who mostly died in a series of deadly ambushes, mostly in north Tipperary; showing that despite their apparent victory in the summer of 1922, the guerrilla phase of the war posed major military problems for pro-Treaty forces.
On 27 August for example, three soldiers were killed in a mine and gun attack on a convoy near Nenagh and another two were killed in a mine explosion at Bushfield [6]. Senior National Army officer Frank Thornton was also gravely wounded in this phase of the war, in an ambush near Clonmel on August 21 in which two soldiers were also killed.[7]
After October 1922, there were far fewer successful ambushes and the deaths of anti-Treaty IRA Volunteers became far more frequent. Whereas only 11 anti-Treaty fighters had been killed in the County before November 1922, 31 were killed there afterwards. Conversely, 41 of the 65 National Army dead in Tipperary died between June and the end of October 1922, and only 24 in the remaining six months of the war.
This shows us the contrasting fortunes of the two sides over time. Initially, in the early guerrilla phase of the war, from late August to the end of October the anti-Treaty guerrillas played the role of the hunters, ambushing National Army patrols and convoys almost at will and causing heavy casualties. Thereafter, with greater numbers of pro-Treaty troops garrisoned in the County and with improving organisation and discipline on their part, it was the anti-Treatyites who became the hunted ones.
Most of the 127 deaths in Tipperary occurred between the outbreak of Civil War on June 28 1922 and the IRA ceasefire order of April 30 1923. However, there were at least ten more deaths in the County after this date in 1923 and in early 1924.[8]
Manner of death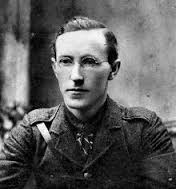 By far the most common cause of death for National Army soldiers in Tipperary was death in action, usually in an ambush, or less commonly, in fighting at barracks or other fortified posts; 46 out of 65 National Army deaths in the County occurred in combat.
This is nearly double the number of anti-Treaty fighters killed in action in the County – the result of the National Army's vulnerability as a static force, guarding fixed positions and patrolling easily ambushed roads, and a pattern also seen elsewhere in the Civil War.
Another nine National Army soldiers died in accidentally in firearms accidents in the County. This may seem like a high number, but it is much lower than the rate of accidental death for the National Army in Dublin, where up to 30% of the deaths were self-inflicted.
Another ten National Army soldiers were assassinated, that is killed either after capture or when alone and unarmed. The first of these was National Army private, Edward Grace from Mullinahone, who was seized and shot dead when visiting his family home.[9] Perhaps the grimmest series of events in County Tipperary during the Civil War were a string of incidents in which unarmed National Army soldiers were abducted, killed and secretly buried in the spring of 1923.
In contrast to Dublin or Kerry, in Tipperary the anti-Treaty forces were equally as ruthless as their opponents, killing civilian informers and captured and off-duty soldiers.
National Army officers George Cruise and James Kennedy were seized near Clonmel In January 1923 and their decomposed bodies were found in April of that year. The Irish Times reported in March 1923 that four more pro-Treaty soldiers had been assassinated and secretly buried in the County that month.[10]
On the other side, in the anti-Treaty IRA in Tipperary, 27 men were killed in combat, four judicially executed in Roscrea on January 15, 1923[11] and nine killed after being taken prisoner. Generally anti-Treatyites were killed 'in hot blood' in custody in revenge for the recent death of National Army personnel. In revenge for the killing of Private Edward Grace, for instance, on August 19 1922, a Republican prisoner, Michael Condon, was shot dead the same day in National Army custody at Clonmel Town Hall.[12]
However, unlike Dublin or Kerry, where pro-Treaty assassinations, executions and reprisals considerably outnumbered those of the anti-Treatyites, this was not the case in Tipperary. In Dublin, 18 anti-Treaty IRA men were formally executed by firing squad and another 25 summarily executed or assassinated, while the Dublin IRA carried out relatively few assassinations and no deliberate killing of civilian informers.[13]
In stark contrast, anti-Treaty commanders in Tipperary, in particular Dan Breen, were exceptionally ruthless. Breen openly admitted in his statement to the Bureau of Military History ordering the deaths of Army officers Cruise and Kennedy after they had been taken prisoner, saying, 'Lieutenants Kennedy and Cruise attempted to trap the Republican leaders and in so doing did not hesitate to play treacherous game. Their treachery was discovered and according to all recognised rules of war, they paid the extreme penalty.' [14]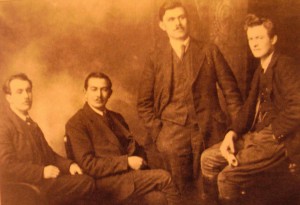 While difficult to condone on a human level, it is possible that such brutality actually headed off more official executions and deterred more severe reprisals on the part of the pro-Treaty garrisons in Tipperary.
Of the 18 civilian dead, nine were killed by the anti-Treaty IRA, eight by the National Army and one by accident. The IRA killed at least five civilians as informers, including two killed on the same night in south Tipperary, 3 December 1922, James Cleary and man named Foley.[15]
The National Army's treatment of civilians actually deteriorated over time. As they manned more checkpoints and grew increasingly nervous of approaching civilians, they tended to shoot whenever civilians failed to halt. Some civilian deaths at their hands were the result of pure indiscipline. The Irish Times reported for instance that on March 19, 1923, a civilian John Hogan was shot dead by National Army troops who had allegedly been drinking in Nenagh.[16]
The dead of the Civil War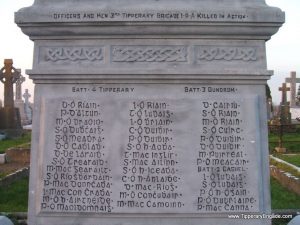 Where does this information leave the search for the total death toll of the Irish Civil War?
So far, including this count for Tipperary, we have minimum figures for the fatal Civil War casualties in seven of the Free State's Twenty Six counties. Dublin, 258 deaths, Cork 220 deaths, Kerry 172, Tipperary 128, Sligo 54, Kildare, 45 and Offaly 22. [17] These figures add up to 947 confirmed deaths in some of the most violent theatres of the Civil War.
These studies may be considerable underestimates. We are also missing data from counties such as Limerick, Clare, Galway, Mayo, Wexford and Louth, in all of which there were significant death tolls. While the true total is probably somewhat higher than these figures suggest, it is unlikely to be far over 2,000, which would suggest that, far from being much in excess of the War of Independence figure, the Civil War figure was around the same and perhaps slightly less.
References
[1] The figures are compiled from the Irish Times Archive, Military Service Pension collection, the IRA's Roll of honour the Last Post and other sources. Rather than list them all here, readers can look up all individual deaths and the sources for them in this google document. https://docs.google.com/document/d/1x0xdtWMR_drkpGlYAgRxW-wB2ZWeI7FOLq3xfU2BsT4/edit?usp=sharing
[2] Published in David Fitzpatrick Ed. Terror in Ireland, 2012, p152.
[3] Sean Hogan, The Black and Tans in North Tipperary, p430.  Padraig Og O Ruairc, Truce, Murder Myth and Last Days of the Irish War of Independence, p 104.
[4] See note below for sources on casualty figures.
[5] John McIntyre Military Service Pension Application, 2D104, Maurice McGrath of Waterford. (Ballinattin Waterford IRA Memorial) and Patrick Naughton of Limerick (The Last Post).
[6] Privates Con Roche, Private Bergin, Corporal Fogarty were killed at Nenagh, Privates Casey and O'Callaghan at Bushfield. Irish Times September 2,  1923
[7] Irish Times August 24 1922.
[8] One National Army Sergeant Brabstone assassinated on May 6 1923, three anti-Treaty fighters killed, two in reprisals, one in action, one unidentified body found assassinated, two accidental firearms deaths, one Civic Guard killed in a raid on a barracks and two civilians shot dead by National Army soldiers.
[9] Irish Times August 24, 1922
[10] Irish Times March 10, 1923, though only one was identified by name, Sgt. Thomas McGrath.
[11] There were, Frederick Burke, Ileigh, Martin O'Shea, Borrisoleigh, Pat Russell, Thurles, and Patrick McNamara, Ballina. Listed in the Last Post.
[12] Irish Times August 24, 1922
[13] See Dorney, Civil War Casualties in Dublin.
[14] Dan Breen BMH WS 1763 p181. Cruise and Kennedy were not in fact intelligence officers as Breen claimed, Cruise was atransport officer and Kennedy appears to have been a regular Lieutenant. But it is not clear what they were doing. Cruise's pension file contains a letter from senior Army officer Gearoid O'Sullivan stating, they had "left their area in a Ford car which they had no authority to take there appears to be a certain amount of misconduct on his part". See George Cruise Pension file, 3D175.
[15] Irish Times December 7, 1922, though at least one of the NA killings of civilians was an accidental discharge of a rifle.
[16] Irish Times, March 22 1923.
[17] John Dorney, Casualties of the Irish Civil War in Dublin. Peter Hart, The IRA and its Enemies, p 121, Doyle, The Civil War in Kerry, p328-331 Michael Farry's The Aftermath of Revolution: Sligo 1921–23, Phillip McConway, The Civil War in Offally, Offally Tribune, 2 January 2008. James Durney, the Civil War in Kildare, p14-15