Civil War casualties in County Wicklow, 1922-1923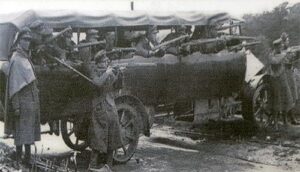 By Aaron Ó Maonaigh
This article is part of an ongoing project to count the dead of the Irish Civil War of 1922-23. It has been preceded by studies of the death tolls in counties Dublin, Tipperary and Cork, and Limerick.
The preliminary findings of my research, compiled from a range of primary and secondary source material, reveal that County Wicklow saw a minimum of eleven deaths from combat and political violence between May 1922 and May 1923, when the final known Civil War related death took place in the county.
Between the December of 1921 and April of 1922, only other death occurred in the county resultant from political violence, that of Volunteer James McGuinness of the Carlow Brigade IRA who was mortally wounded when his son Michael picked up his father's gun and accidentally discharged it at their home at Kiltegan, Co. Wicklow. He died on 2 December 1921.[1]
Of the Civil War dead in Co. Wicklow, five were members of the Free State's National Army, four were anti-Treaty Republicans, and the two remaining casualties were seemingly apolitical civilians.
At least 11 people died in County Wicklow due to Civil War violence.
The eleven deaths caused by Civil War violence in County Wicklow equal the total of eleven confirmed fatalities of the War of Independence in the county from 1919-1921. By no means an 'active county' during the War of Independence – at least not in the lethal sense, Wicklow is joint second from bottom of the fatality league tables; a place it shared with the proverbial 'quiet county' Laois (then Queen's County), and just two fatalities above bottom rung Fermanagh, where nine fatal casualties occurred during the aforementioned period.[2]
'We had neither policy, nor military leadership…': The Civil War spills over into Co. Wicklow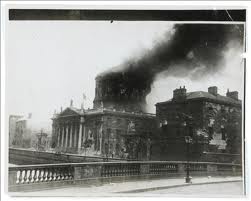 In a move reminiscent of the great rebellion of 1798, following the fall of the Four Courts the anti-Treaty IRA regrouped in the hills and mountains beyond Tallaght at Crooksling and Brittas bordering on Co. Wicklow.
Soon after, the west Wicklow village of Blessington was taken over by the IRA. They were later joined by Four Courts escapees Seán Lemass, Ernie O'Malley, and Paddy O'Brien, as well as reinforcements from the South County, Dublin 2 Brigade IRA under Andy McDonnell and a contingent of Tipperary men under Michael Sheehan.[3]
Occupying a position on one of the two main southern approach roads into Dublin, Blessington was of significant strategic importance if the Republicans were to keep the lines of communication open and launch an assault on the capital from the south. It had been envisioned that the town's occupation would buy the IRA some time to consolidate their forces in the south, after which, said forces would link up with the Blessington garrison whence they would march on Dublin.[4]
Several hundred anti-Treaty IRA fighters assembled around Blessington for an attempt to retake Dublin, but dispersed after little fighting in early July 1922
However, confusion reigned. The men gathered there lacked direction, provisions, and discipline.[5]
IRA commander in Dublin,  Oscar Traynor appealed to O'Malley to send a force from Blessington to Dublin to relieve his beleaguered units.[6] Acting on Traynor's instructions to send a relief force into the city, at midnight on Sunday 2 July, Republicans under Paddy Brennan of the Dublin 2 Brigade commandeered the Dublin to Blessington steam tram and loaded it with 200 men. However, Brennan's group only made it as far as Crooksling before the tram broke down.[7] Ignominiously, the men were forced to return to Blessington on foot.
The following day, on 3 July O'Malley established a south-eastern command consisting of the South Dublin (2) and adjoining Kildare (7th) Brigades with the view to using Blessington as base to attacking surrounding National Army posts and draw the troops then cordoned around the city, out from Dublin.[8] Leaving Brigadier Andy McDonnell in charge at Blessington, O'Malley and the men of the 3rd Tipperary Brigade withdrew through Co. Wicklow to Glenmalure and Glendalough, and on toward Carlow.[9]
As O'Malley departed Oscar Traynor, O/C of the Dublin 1 Brigade, arrived from the city only to find that the things were not as he intended. The planned city relief force was in disarray and totally uncoordinated.
IRA officer Gerald Boland concurred with Traynor's dismay, telling Michael McInerney:
'We had neither policy, nor military leadership, nor provisions, nor proper clothing and neither had the reinforcements which came to help us, leaving the whole south-east exposed. We were an easy prey to a sudden attack by Free State soldiers.'[10]
Realising the futility of the situation, Traynor disbanded the Blessington garrison later that day.[11]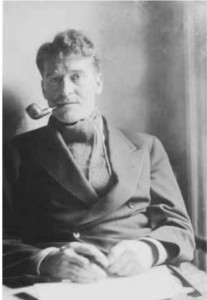 The men dispersed and captured neighbouring barracks in Ballymore-Eustace, hastily evacuated by its National Army occupants, and Baltinglass were taken by Republicans under Larry O'Brien and Paddy Brennan of the Dublin 2 Brigade.[12]
As National Army units  advanced from Dublin, fearing the impending encirclement by Free State troops, the IRA began to retreat from their positions.[13]
One by one, the IRA's positions fell like dominoes. At Crooksling, they abandoned the former RIC barracks and retreated south towards Blessington, while garrisons at Cobb's Lodge and Ballinascorney dispersed across the hills after some exchanges of fire, towards Baltinglass.
On 6 July, in largest open-country manoeuvre since the outbreak of the war, Pro-Treaty forces converged on Blessington on three axes: deployed units of the Curragh Brigade under Commandant Bishop marched from the south and east through Carlow and Wicklow; units of the Dublin Brigade under Commandant Heaslip drove south and then eastwards across the Dublin mountains; elements from the west under Commandant McNulty bore down from the mountains through Ballinascorney and Kilbride; and Barra Ó Briain made a forced cut-off march cross country from Curragh.[14]
On the approach to the town, Bishop deployed artillery and armour in anticipation of a final assault on Blessington. However, there was no final battle there, except for a small rear-guard action. Crucially, McNulty's unit were delayed crossing the mountains and so the IRA garrison slipped through the ring of troops and withdrew from the area.[15]
On July 7 National Army troops marched into Blessington they were surprised to find that, 'their quarry had vanished', though over 100 prisoners were taken, including IRA Commandants Gerard Boland and Andy McDonnell.[16]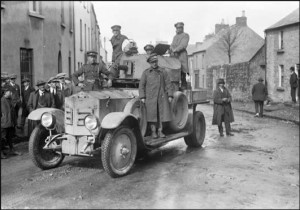 Despite the large numbers assembled in the hills beyond Dublin, there were only two fatal casualties of the fighting in and around Blessington, both pro-Treaty soldiers.[17] Private Patrick Doyle, the son of a 1916 veteran, was fatally wounded in the woods near Crooksling, receiving a bullet  through the neck,[18]  and Private Patrick Smith of the National Army, was killed during the capture of Brittas, on the Dublin/Wicklow border on 7 July 1922.[19]
A resident of Glenageary, Dún Laoghaire, Smith had been a member of D Company, 6th Battalion, Dublin Brigade IRA prior to joining the National Army in April 1922.[20]
Within a fortnight of the events at Blessington, the Free State forces boasted:
'the Army has established complete control. Louth, Meath, Dublin, Wicklow and Wexford being strongly held. A remarkable feature of the campaign in this area, has been the small resistance offered by Irregulars in centres such as Gorey, Enniscorthy, and Baltinglass.'[21]
Indeed, anti-Treaty Volunteer George Gilmore commented that 'There was a terrible spirit of defeat after Blessington.'[22]
In the south of the county, Republicans under the command of Andrew Kavanagh blew up the barracks in Arklow, but were forced to evacuate the town, as the opposing forces were too strong for them.[23]
This brought to an end the conventional phase of hostilities in County Wicklow, which though large in terms of numbers, produced only two deaths.
Guerrilla phase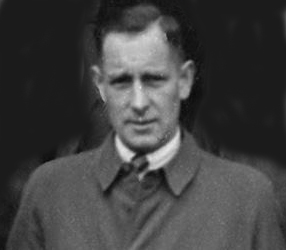 However there a number of attempts afterwards to operate anti-treaty guerrilla columns in the county.
In the immediate aftermath of the capture of Blessington, the remnants of the Kildare Column, and the Wicklow battalions carried out small scale attacks on National Army posts and patrols, between Bray and Enniskerry and near Newbridge.[24]
Elements of the Dublin IRA, including a column led by Paddy Rigney, before the Truce a member of Dublin IRA Active Service Unit, also continued to operate in the Wicklow mountains and several lethal clashes occurred there in August 1922 producing at least two more deaths.[25]
On 20 August 1922 Private Peter Kenny of the National Army was killed when the open top Ford car in which he was travelling with his commanding officer, Commandant Curley, was ambushed by the IRA at Blessington.[26]
There were some clashes in August 1922 between pro-Treaty forces and and anti-Treaty column from Dublin operating in the Wicklow Mountains.
Two days later, Volunteer Daniel Kane (3rd Battalion, Dublin Brigade IRA) of Ranelagh, Dublin was killed in action against National Army forces at Sally Gap, Co. Wicklow on 22 August 1922.[27] Kane, a member of Paddy Rigney's unit, was surrounded by Free State troops at a disused lodge called Coute House on the western side of the Military Road between Laragh and Sally Gap. He was shot and mortally wounded while escaping the Free State encirclement.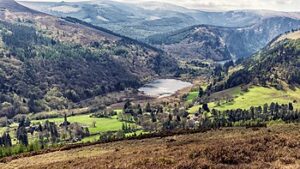 Notwithstanding Kane's death, Rigney's column next turned their sights to Glendalough where a garrison of twelve National Army troops were billeted at the Glendalough Hotel. The attack on Glendalough lasted from 3 a.m. until the arrival of a party of troops from the National Army's 2nd Eastern Division shortly before 6 a.m.
One anti-Treaty officer was badly wounded and the rest were driven off when reinforcements from Wellington barracks in Dublin led by Charlies Dalton arrived in motor transport.
While the efforts of the South County Dublin ASU in Wicklow ended when they were recalled to Dublin, a resurgent north and west Wicklow flying column was established in the area under the command of IRA officer originally from Donegal Neil 'Seán Plunkett' Boyle, who had been part of a mass escape from the internment camp at the Curragh in October 1922.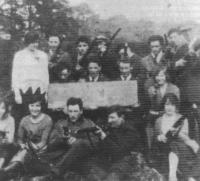 There were about twenty men in the Column; a mixture of Northerners, Dublin and Wicklow men, as well as a small number of Plunkett's fellow escapees from the west of Ireland. For several months the column, based in the hills round Blessington, frequently attacked Free State posts as far north as Tallaght and southwards to Glendalough.
In early 1923 in line with anti-Treaty Republican orders in reprisal for the Free State's executions, Plunkett's column burned the homes of numerous Free State sympathisers including  the home of  Senator Bryan McMahon at Ballymore Eustace, Kippure Lodge, Maude's of Tinogue, and the houses of three alleged informers around the town of Blessington.[28] The workhouse at Baltinglass, too, was burned by armed men. [29]
There was also a gun and bomb attack on the barracks in Wicklow town on 19 March, conducted by a small number of isolated Republicans still at large in the east of the county.
The 'Plunket column', led by Neil Boyle from Donegal, operated in the Blessington area from October 1922 until their captured and Boyle's death in May 1923
Even in the spring of 1923, when Republican resistance throughout the country was faltering, in the remote hilly country around west Wicklow, Plunkett's column still managed to evade capture. Despite the installation of 'a permanent National Army post of sixty men in Blessington itself, the 'fairly well armed column' was still at large. In this period, clashes with pro-Treaty troops resulted in one National Army soldier being killed and one member of the column, John Moore was shot and killed while trying to evade arrest.[30]
However, on 8 May 1923 a large contingent of Free State troops from Naas, Blessington, and Tallaght set out to capture Plunkett's column. Though the anti-Treaty men escaped from the initial encirclement,[31] within a week Plunkett's column was cornered in a safe house near Valleymount on 15 May. He was killed, his comrades maintained killed while he was trying to surrender, and his column of eleven men captured, thus bringing to a close Wicklow's Civil War.
By this time 107 anti-Treaty prisoners were held in Wicklow Gaol. Five attempted an escape in July 1923 but were recaptured near Avoca.
The Dead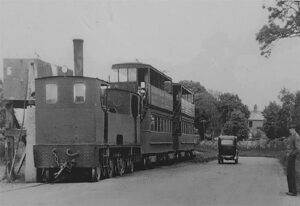 As stated above, a total of eleven fatal casualties occurred in Co. Wicklow during the Civil War period. The breakdown of casualties is five members of the Free State's National Army, four anti-Treaty Republicans, and two civilians. Wicklow is unusual in that few of the dead who were killed in action were natives of the county, demonstrating that the Civil War there was largely a spillover from Dublin.
Similarities observed between Wicklow's Civil War dead and those of other counties were the high number of non-native casualties among the National Army dead, particularly those originating from Dublin (80%); accounting for almost half the county's casualties (45%). In contrast, in neighbouring Co. Wexford, Dubliners made up some 35% of National Army casualties there, equalling the number of local dead among that force.
Five of the dead were National Army soldiers, four IRA members and two civilians.
Both counties had a relatively equal proportion of National Army dead (Wexford – 49%).[32] To some extent the proliferation of Dubliners among the pro-Treatyite dead is not surprising, considering that the National Army was a force centrally recruited by the Provisional Government, and was sent wherever the conflict demanded. Moreover, military responsibility for the county lay with the 2nd Eastern Division of the Army, a unit based in Dublin and encompassing north Wicklow, which may have accounted for deployment of the capital's soldiers into the neighbouring counties of Kildare, Meath, Wicklow and Wexford.
Of the five National Army deaths in Co. Wicklow, three (60%) were killed in action and two (40%) were resultant from accidents.
National Army deaths in actions in Wicklow widely separated in time. In the period July-August 1922 two Free State soldiers were killed by the IRA in and around the Blessington area, coinciding with the occupation of the town by the IRA and its subsequent takeover by the National Army.
The conflict peters out and the trail of blood goes cold until seven months later, when the sole remaining Free State casualty in the county occurs in March 1923, around the time that Neil 'Plunkett' Boyle's flying column was active in the hills around Blessington. Interestingly, no fatal casualties of any description occurred within the county between the end of August 1922 and the middle of March 1923.
The IRA suffered no accidental deaths among their number. The four Republican dead can be categorised as one (25%) killed in action, one (25%) died of disease attributable to active service, and the two (50%) remaining casualties appear to have been summarily executed by the National Army. Mirroring the pattern of National Army dead, the anti-Treatyite deaths occurred were clustered around the opening and closing stages of the war, culminating in the death of Neil 'Plunkett' Boyle, who was executed in the field in May 1923.
Unlike the Free State dead, however, the IRA contained among their fallen two local Volunteers. The two remaining casualties comprised of one Dubliner and a Donegal veteran of War of Independence.
Two civilians were killed in the lead up to the Civil War, both male and members of the Church of Ireland. In comparison, at least three civilians were killed in the War of Independence in the county. [33]
The two civilians were Protestants, killed by persons unknown just before the start of the Civil War proper.
The first civilian casualty of the Civil War in Wicklow was William Snell, a sixty-six-year-old labourer, who was shot and fatally wounded by persons unknown when an attempt was made to raid his home at Avoca, Co. Wicklow on 3 June 1922. On being denied admittance to the house, and failing to batter down the door, raiders in search, it was said, for a gun he was supposed to possess, fired through windows and the door, and fairly riddled the occupant, an old man.[34]
The second was Robert McDowell, an Anglican and native of Templecarrig, Greystones, was shot dead by gunmen outside the home of a relative at Windgates, Bray. He was on a fortnight's holiday and visiting his parents, when gunmen called, took him out into the lane, and shot him dead on 22 June 1922.[35]
It was deduced at the inquest into his death that Mr McDowell's killers believed that he was a serving member of the Ulster Special Constabulary.[36] According to his brother, Alfred, McDowell had been born in Belfast, had served with the British Army during the first World War, and was employed as a butler by a Mr Watson of Lurgan, Co. Armagh. He was aged twenty-five and married at the time of his death.[37]
No women were killed in the county during the conflict, although several were injured, including Ellen Dowling, an employee of the Dublin & Blessington Steam Tramway Company who received a gunshot wound to the forearm when a bullet pierced the corrugated wall of the office where she worked during the gun battle at Brittas in July 1922.[38]
Death in the valley: Free State executions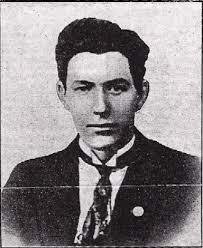 Despite it's relatively low level of violent activity, Wicklow was not immune to Civil War excesses.
Senior anti-Treaty figure Erskine Childers was arrested at the Wicklow home of his cousin Robert Barton and later executed in Dublin November 1922.
Two of the anti-Treaty dead in Wicklow itself could be classed as summary executions. The first was John Moore, who was killed by National Army troops on April 13 1922 at Mooney's public house in Manor Kilbride. When the Free State convoy arrived at Mooney's, Moore bolted for the back door and made for the hills, but was shot and killed before he could reach cover.[39]
According to one of his comrades, 'he made for the back door and they rushed in the front door and was caught in barbed wire. McNulty [National Army officer] says 'show me that rifle there' and he shot him off the top of it.'[40]
Two of the anti-Treatyites killed in the county were claimed by their comrades to have been summarily executed.
The second, more famous case of summary execution in Wicklow was that of column leader Neil 'Plunkett' Boyle, a Donegal veteran of the War of Independence whose sobriquet derived from his admiration of the executed 1916 leader Joseph Plunkett.
From his escape from Newbridge internment camp in October 1922 until his death in May 1923, Plunkett came to command the eponymous, nomadic active service unit that operated in the hills around west Wicklow. It appeared, much to the chagrin of the Free State troops, that the column had free reign over their area of operation. As one column member recalled: 'We thought we would never get arrested, we were so well armed and the Column so well run and the people were for us. We were determined to wait the war out.'[41]
However, the column was eventually trapped, on the morning on 14 May 1923. At their safe house, the Norton family home at Knocknadruce.
According to Tom Heavey, a local ant-Treayite, with the column holed up inside with no way of escaping, their leader Plunkett Boyle requested that Mrs Norton and her daughter be allowed to leave the house, an appeal which was denied by the Free State's commanding officer. Plunkett then asked if they would let him out. Then, according to Heavey:
'Out he came with his hands up and walked slowly towards a stone stile, then at the right hand corner of the house. When he got there he spoke a few words with this Free State officer named Felix McCorley, a Belfast man, perched behind a stone ditch above him. Suddenly McCorley raised his revolver and shot Plunkett in the eye, the bullet passing through his upraised hands. For good measure he shot him again in the head. He just shot him, I saw it all. It was cold blooded murder.'[42]
Following the death of their erstwhile commander, the column was rounded up and the hills of west Wicklow fell silent.
Civil War death toll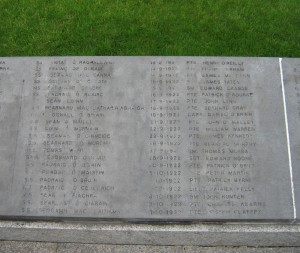 As John Dorney has written previously, this project does not profess to be definitive toll of Civil War deaths. It does, however, inch us closer to the true figure of how many people died as a result of the Irish Civil War.
The trend which has emerged from recent necrological studies of the Civil War shows that contrary to previous assumptions, the sum total of fatalities from the conflict are much lower than has previously been estimated; markedly so when compared the preceding War of Independence.
This is not to say that there are no remarkable tallies from the so called 'quiet' counties. As evidenced in the cases of Kildare, Sligo, and Wexford, some regions saw much greater incidences of lethal violence during the Civil War than they had during the War of Independence, resulting in far higher numbers of fatal casualties. Further exploration of the war as it was conducted in the remaining counties may provide the answer, or answers, as to why this was so.
Some 'quiet' counties in the War of Independence saw more violence in the Civil War, but Wicklow was not one of them.
As its stands though, with half of the twenty-six counties covered by various researchers, the confirmed death toll from Civil War violence so far stands at 1,108. While this is only covers half of the Free State's counties, none of which are located in the northern province of Ulster, it does cover the most populous counties and those with the most intense Civil War violence. It also gives a broad regional account of the conflict, including some of the quieter areas of conflict, with figures for at least one county from each of the three southern provinces.
Appendix I: Civil War dead by county where available
 Dublin, 258
Cork, 220
Kerry, 172
Tipperary, 128
Limerick 94
Wexford, 60
Sligo, 54
Kildare, 45
Kilkenny, 26
Offaly, 22
Wicklow, 11
Leitrim, 11
Longford, 7
Total so far: 1,108.[43]
Endnotes and references
[1] James McGuinness, Military Service Pension application [MSPA] (Irish Military Archives [IMA], Military Service Pensions Collection [MSPC], 1/D/453); Nationalist and Leinster Times, 10 Dec. 1921; Wicklow People, 10 and 17 Dec. 1921.
[2] Daithí Ó Corráin and Eunan O'Halpin, The dead of the Irish Revolution (Yale, 2020), p. 543.
[3] Dorothy Macardle, The Irish Republic (Dublin: 4th edn., 1951), p. 759.
[4] Memorandum from Maurice Twomey (GHQ Staff) to Liam Lynch (C/S), 3 July 1922 (University College Dublin Archives [UCDA], Maurice 'Moss' Twomey papers, P69/77 (113-115)); O'Malley, The singing flame, p. 133.
[5] John Redmond, interview (UCDA, Ernie O'Malley [EOM] notebooks, P17b/85 (38))
[6] Memorandum from Oscar Traynor (O/C Dublin Brigade) to Ernie O'Malley (Director of Organisation GHQ), 2 July 1922 (UCDA, Ernie O'Malley papers, P17A/60); cf. Oscar Traynor, interview (UCDA, EOM notebooks, P17b/95)
[7] Paddy Brennan, interview (UCDA, EOM notebooks, P17b/90 (5))
[8] Memorandum from Ernie O'Malley (Acting Assistant C/S) to Liam Lynch (C/S), Field Headquarters, South Eastern Command. 12 July 1922 (UCDA, Moss Twomey papers, P69/38 (66-68))
[9] Daniel Breen, statement (IMA, Bureau of Military History [BMH] Witness Statement [WS] 1,763 (41-42))
[10] Gerald Boland, 'Gerald Boland's Story – 2', Michael McInerney (ed.), Irish Times, 9 Oct. 1968.
[11] Oscar Traynor, interview (UCDA, EOM notebooks, P17b/96 (72))
[12] John J. 'Jack' Flanagan, interview (UCDA, EOM notebooks, P17b/115 (52)); John Redmond, interview (UCDA, EOM notebooks, P17b/85 (39))
[13] Dr Loftus, interview (UCDA, EOM notebooks, P17b/86 (77))
[14] Wicklow People, 15 July 1922.
[15] John P. Duggan, A history of the Irish Army (Dublin, 1991), p. 86.
[16] An tÓglach, 4:7 (new series), 22 July 1922, p. 3.
[17] Not accounting for the aforementioned Patrick Doyle, who was shot dead in the woods east of Crooksling, Co. Dublin on 7 July 1922.
[18] Patrick Doyle, MSPCA (IMA, MSPC, W/2D/50)
[19] A Free State propaganda sheet claimed that Smith had been killed by a Republican sniper after the latter group raised a white flag from Brittas Lodge. However, this claim is not supported by any other contemporary, or subsequent, source relating to Smith's death. See An Saorstát: The Free State (War Special), 6, 5 Aug. 1922, p. 4.
[20] Irish Times, 11 July 1922.
[21] An tÓglach, 4:7 (new series), 22 July 1922, p. 3.
[22] George Gilmore, interview (UCDA, EOM notebooks, P17b/106 (49-50)
[23]  Andrew Kavanagh, statement (IMA, BMH WS 1,471 (5))
[24] Poblacht na hÉireann (War Ed.), 29, 2 Aug. 1922, p. 1; Cairns, 'Truce to Civil War in Bray' in Ciarán Deane (ed.) Wicklow and the War of Independence (Wicklow, 2021), pp 61-68 (67)
[25] Paddy Rigney, interview (UCDA, P17b/95 (74))
[26] Peter Kenny, MSPA (IMA, MSPC, W/2D/424); Death of Patrick Smith in 1922 (Irish Civil Registration Index [ICRI], General Records Office [GRO], SR District/Reg. Area – Naas, Group Registration ID: 3322975, entry no. 61); IRA report, Aug. 1922 (IMA, Captured Documents, Capt/Lot 28)
[27] Daniel Kane, MSPA (IMA, MSPC, DP/4800); Death of Daniel Kane in 1922 (ICRI, GRO, SR District/Reg. Area – Dublin North, Group Registration ID: 3296765, entry no. 318); Owen Gallagher and Henry Cairns, Aspects of the War of Independence and Civil War in Wicklow, 1912-1923 (Bray, 2009), p. 48; National Graves Association, The Last Post: The details and stories of Republican dead, 1913-1975, p. 96.
[28] John Dorney, The Civil War in Dublin: the fight for the Irish capital, 1922-1924 (Kildare, 2017), p. 227; Séamus Fox, interview (UCDA, EOM notebooks, P17b/106 (44))
[29] Wicklow People, 10 Feb. 1923.
[30] Dorney, The Civil War in Dublin, p. 253.
[31] Irish Times, 9 and 12 May 1923.
[32] Aaron Ó Maonaigh, 'Wexford's Civil War dead: a statistical survey', The Past: Organ of the Uí Cinsealaigh Historical Society, 34 (2020), pp 89-109 (94)
[33] Ó Corráin and O'Halpin, The dead of the Irish Revolution, pp 131, 287, and 423; Brendan Flynn, 'The War of Independence in Wicklow: the war against the police' in Deane (ed.) Wicklow and the War of Independence, pp 177-186 (185)
[34] Death of William Snell in 1922 (ICRI, GRO, SR District/Reg. Area – Rathdrum, Group Registration ID: 3342080, entry no. 81); Wicklow News-Letter, 10 June 1922; Wicklow People, 10 June 1922; Irish Independent, 12 June 1922.
[35] Irish Independent, 24 June 1922; Wicklow People, 1 July 1922.
[36] It is possible that McDowell was killed in error for a fifty-eight-year-old namesake who was disbanded from the Ulster police on 31 May 1922. See Royal Irish Constabulary Disbandment Register – Irish Recruits – Belfast No 2 (National Archives United Kingdom [NAUK], Home Office [HO] 184/171)
[37] Death of Robert McDowell in 1922 (ICRI, GRO, SR District/Reg. Area – Rathdown, Group Registration ID: 3403016, entry no. 384)
[38] Wicklow People, 15 July 1922.
[39] Death of John Moore in 1923 (ICRI, GRO, SR District/Reg. Area – Naas, Group Registration ID: 3407025, entry no. 87); John Redmond, interview (UCDA, EOM notebooks, P17b/85 (40)); Sunday Independent, 15 Apr. 1923; Irish Independent, 17 Apr. 1923; Freeman's Journal, 17 Apr. 1923; Wicklow People, 21 Apr. 1923.
[40] John Redmond, interview (UCDA, EOM notebooks, P17b/85 (44))
[41] Tom Heavey in Uinseann Mac Eoin, Survivors (Dublin: 2nd edn., 1987), p. 453.
[42] Mac Eoin, Survivors, p. 454; Heavey's description of Boyle's death was corroborated by several members of the IRA who were operating in the area. See Séamus Fox, interview (UCDA, EOM notebooks, P17b/106 (46)); John Redmond, interview (UCDA, EOM notebooks, P17b/85 (44)) Paddy O'Carroll, interview (UCDA, EOM notebooks, P17b/95 (23))
[43] John Dorney, 'Casualties of the Irish Civil War in Dublin'; Dorney, 'Casualties of the Civil War in Tipperary'; idem, 'Casualties of the Civil War in County Cork'; idem, 'Casualties of the Civil War in Limerick'; Michael Farry, The Aftermath of Revolution: Sligo 1921–23 (Dublin, 2000);  Phillip McConway, 'The Civil War in Offaly', Offaly Tribune, 2 Jan. 2008; Tom Doyle, The Civil War in Kerry (Cork, 2009), pp 328-331; James Durney, The Civil War in Kildare (Cork, 2011), pp 14-15; Eoin Swithin-Walsh, Kilkenny in Times of Revolution, 1900-1923 (Kildare, 2018), p. 249; Cormac Ó Súilleabháin, Leitrim's Republican Story, 1900-2000 (Béal an Átha Móir, 2019), p. 418; Ó Maonaigh, 'Wexford's Civil War dead: a statistical survey', pp 89-109;  Seán Ó Súilleabháin, Longford's Republican Story, 1900-2000 (Béal an Átha Móir, 2021), p. 481.