Podcast: Land and revolution in Ireland, with Terry Dunne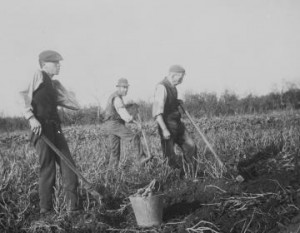 Terry Dunne joins John Dorney to discuss agrarian agitation, land reform and political upheaval in Ireland from 1919 to 1923. First aired on the Irish History Show.
We discuss:
The geography of agrarian discontent in Ireland.
Poverty and protest in rural Ireland
How the Irish revolution interacted with 'cattle-driving', land occupations and labourers' strikes, especially through the Dail Courts.
How British and then Free State governments dealt with this agitation
It's implications for life in independent Ireland.
Dr. Terry Dunne is a sociologist and historian and was Laois County Historian in Residence in 2021 and 2022. He is the host of the Peelers and Sheep podcast which is available here. You can read more articles from him on the Irish Story here.
See also:
Interview: Farming in Irish history with Micheal O Fatharthaigh.
If you enjoy the Irish Story and wish to support our work, please consider contributing at our Patreon page here.