When An American Suffragette Interviewed Ireland's 'First Lady'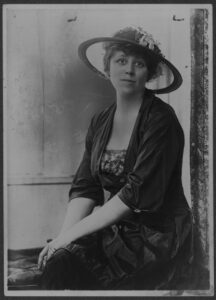 By Mark Holan
American suffragette, feminist, and author Doris Stevens wrote a profile of Sinéad de Valera in summer 1921 that was sympathetic to Irish independence and published internationally. [1] It was not, as promoted, the "first interview ever granted" by the Irish republican leader's publicity-shy wife, who spoke with confidence and conviction.[2]
Stevens' encounters with other Irish political and military figures provided additional glimpses of the country during the interregnum between the Truce of July 1921 and the Anglo-Irish Treaty, signed in December of that year.
The two women met in late August at the Booterstown home of Dáil Éireann Minister Eoin MacNeil, according to Stevens' story for the European edition of the Chicago Tribune and syndicated to other American, Irish, British, and French newspapers.[3]
American suffragette, feminist, and author Doris Stevens visited Ireland and wrote a profile of Sinéad de Valera in summer 1921 that was sympathetic to Irish independence and published internationally
It was a sunny day in the MacNeil's seaside garden, less than two months after the truce. "Here were gathered together for a little respite between sessions of the Sinn Fein Parliament, rebel Irishmen and women, coming together socially for the first time unafraid and unharassed by the possibility of raids, arrests or attacks," Stevens reported. Years later, Sinéad de Valera recalled: "The months of the truce were happy ones, but I think that the truce broke the fighting spirit."[4]
The American described her Balbriggan-born subject, née Jane O'Flanagan, then 43, as:
"… very small by the side of the tall slim leader … Her gem-like, sea-blue eyes strike one first. She has an almost child-like smile with occasionally a suggestion of some haunting sadness when she speaks of some particular Irish tragedy. Otherwise her face is singularly untouched by the strain and hardships of the late years. …

Her countenance radiates happiness, however, not sadness. Her mass of burnished gold hair tops off dramatically the brilliant coloring of her healthy, sea-bred complexion. She is mature to be sure, but it is the maturity which keeps its youth in spite of six children. (The couple's seventh child was born in 1922.) …

Like so many Irish women her mode of dress was far more French than British. A dark blue soft satin cape of loose graceful lines covered her blue frock. A dark blue velvet hat of girlish cut with rolled back brim sets off her golden hair. Blue stockings and little black pumps complete her charming costume.
But the interview had substance. Mrs. de Valera enthused about the poetry of William Rooney, including his 1908 volume with its preface by Arthur Griffith, the Sinn Féin founder. "I date my interest in Irish freedom from the time I was a very young girl and read the Gaelic paper published by Mr. Griffith in Dublin," she revealed. "He it was also who inspired me to learn Gaelic."
Later, as a Gaelic or Irish language teacher herself, she met her future husband, Éamon. But she would not take credit for leading him into the Irish republican movement.
"You must realize what a tremendous influence the study of the Irish language has had on the political views of young Irishmen," Mrs. de Valera said. "If the language movement had been a mere superficial pastime, it would not have taken the roots it has. But it became a vital part of the nationalist movement because thoughtful people were soon made to realize our distinct racial culture through this medium."
'Heartbreaking warfare'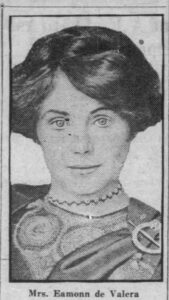 The two women discussed military raids on the de Valera home at Greystones and the "heartbreaking warfare" of the past few years. "No one who has all their loved ones still alive has a right to complain," Mrs. de Valera said. "I am silent before those brave women who bear the grief of death."
Dáil TD Kathleen O'Callaghan (née Murphy), widow of Michael O'Callaghan, one of the two murdered lord mayors of Limerick city, joined the conversation. She interjected her preference for the circumstances of her husband's death, which she witnessed earlier that year, compared to the prolonged hunger strike passing of Lord Mayor of Cork Terence MacSwiney in October 1920.
Mrs. de Valera added: "All mothers really hate war—that much I am sure of. And I do not hate the enemy. … I feel just as sorry for English mothers who have lost their boys as I do for Irish mothers."
Margaret Ward has written that Mrs. de Valera exemplified her husband's "vision of women's true roles," not only as a mother, but also in keeping a low profile, "rarely to be seen at any public occasion, even waiting at home for him when he was released after the Rising."[5]
The two women discussed military raids on the de Valera home at Greystones and the "heartbreaking warfare" of the past few years.
She tried to avoid attention during her 1920 visit to America as her husband struggled to raise money and political support for Ireland. Mrs. de Valera told Stevens she spent most of the six weeks inside the Waldorf Astoria Hotel in New York City. "You see my husband was so frightfully busy that even then I scarcely saw anything of him," she said.
An American journalist reported that he discovered the double doors of the de Valera's Waldorf suite "wide open" and "boldly" entered to find Mrs. de Valera seated at a small writing desk. He described her appearance in his published story but did not quote her. Harry Boland escorted the intruder from the room. Twenty minutes later, Éamon de Valera told the newspaperman that his wife "doesn't like publicity and has declined to see reporters. … We have not seen each other in three years and she wants attention from me rather than the public press."[6]
Mrs. de Valera returned to Ireland without her husband, who followed in late December 1920. "The visit to America was one of the biggest mistakes I ever made," she wrote for her son's book.[7]
Overlapping causes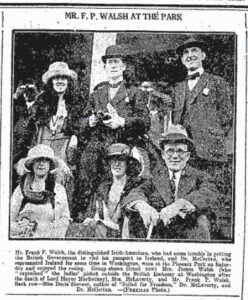 Stevens, 33, visited Ireland during a nearly year-long European trip after releasing her book, Jailed for Freedom, an insider's account of the U.S. suffrage movement.
American women won the right to vote in August 1920, more than two years after most women over 30 in Ireland and the rest of the United Kingdom. The suffrage and Irish independence movements occasionally overlapped in America.
Stevens became a suffragette while in college; then engaged in progressively more high-profile organizing and leadership roles. In 1917, her protests outside the White House of U.S. President Woodrow Wilson resulted in arrest and a two-month prison sentence. Stevens also had an affair with Frank P. Walsh, a progressive labor lawyer and chairman of Wilson's Commission on Industrial Relations.[8]
Stevens was a long-standing activist for women's suffrage and political rights as well as other progressive causes, including Irish independence.
By 1919 Walsh split from Wilson on the Irish issue and became chairman of the American Commission on Irish Independence. Walsh visited Ireland in spring 1919 after trying to make Ireland's case at the Paris peace conference. He also worked on the Irish bond drive in 1920.
The pro-Ireland "women pickets" who periodically demonstrated in 1920 outside the British Embassy in Washington, D.C., included many suffragettes. Walsh, President de Valera, and other Irish advocates privately urged Congress for women's suffrage as they publicly lobbied for recognition of the Irish republic.[9]
In her book, Stevens wrote that American suffragettes "were not delicate in pointing out" that 75 of the 132 U.S. Congress members who championed Irish liberty in a letter to British Prime Minister David Lloyd George had opposed women's suffrage. She also noted the effectiveness of Irish hunger strikers; a tactic deployed on a limited basis by the U.S. suffrage campaign.[10]
Soon after ratification of the 19th Amendment to the U.S. Constitution, Stevens joined the Committee of One Hundred, a group of prominent citizens who supported the American Commission on Conditions in Ireland. Pro-Irish activists established the non-U.S. government commission under the banner of the liberal magazine, The Nation. It appears Stevens did little more than lend her name to the commission, which opened public hearings in Washington in November 1920. That month, she and other "notables" boarded the Cunard line's Aquitania at New York City and sailed to Europe. [11]
Before Ireland
Stevens' diary of the European trip, held with her other papers at the Radcliffe Institute for Advanced Study at Harvard University, tapers off before she reached Ireland. There is only a notation of spending two and half weeks in Dublin between visits to Paris.[12] But she commented on the Irish issue in several January 1921 entries from England, months before the truce.
Stevens described the disinterested Londoners who walked by a newsboy without buying a paper as he shouted about a Sinn Féin plot to blow up Parliament.[13] She attended a performance of "The Whiteheaded Boy," by Cork-born dramatist Lennox Robinson, then jotted in her journal:
"Made me realize all over again what a marvelous and also terrible race the Irish are. Also in the realism of this play it seemed to me that Ireland was a nation that had lived on its nerves for centuries. Each human being was like a powder magazine ready to break out at the least spark. This could only happen to a race whose normal and original sensitiveness had been transformed into a super sensitiveness, a disease of national magnitude, through centuries of doubt, misapprehension, and fear. …

It is as if they fear an insult or an injury in every word spoken to them, or even in a look. Hence their inordinate pride and often offensive conceit. … They are turbulent—yes—they live by their wits and lie by their wits—because they have been forced to. … England will have a hard time killing such a people without paying a terrific price herself."[14]
Stevens also recorded her attendance at a British Labour party meeting in Reading, west of London. Australian-born economist and suffragette Dr. Marion Philips, later elected MP, discussed the plight of Irish women and children terrorized by the Black and Tans and Auxiliaries. "Often woman have to go to sleep in fields at night for fear (of) police invasion," Stevens noted.[15]
Once she reached Dublin in August, The Freeman's Journal published a photo of Stevens at the Phoenix Park races with Sinn Féin TD Patrick McCartan, who had edited the Philadelphia-based based Irish Press from 1918 to 1920; Frank Walsh, her former lover, and his wife; and another couple, Dr. and Mrs. McLaverty.[16] Stevens attend at least two sessions of the Dáil, on Aug. 16 and Aug. 26, 1921.[17]
Other work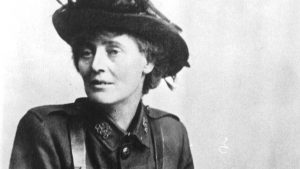 Stevens referenced sitting in the Dáil gallery in a story about the legislature's six women TDs, hardly a surprising subject for her attention.
She focused on Constance Markievicz, a suffragette who in December 1918 became the first women elected to the British Parliament, then incarcerated for her activities against Irish conscription. "What I regret most is that I lost several teeth while in prison," Markievicz told Stevens. "You know they just fall out in prison and there is nothing to be done about it."[18]
"What I regret most is that I lost several teeth while in prison," Constance Markievicz told Stevens.
The other women TDs were Kathleen Clarke, widow of executed 1916 Rising leader Tom Clarke; Mary MacSwiney, sister of the hunger strike martyr; Margaret Pearse, mother of executed Rising leaders Pádraig and Willie Pearse; Kathleen O'Callaghan, who discussed her husband's murder in more detail than Stevens included in her de Valera profile; and Ada English, whom Stevens described as "the young, unmarried direct type of professional woman with which we are familiar in the United States."
This story does not appear to have received as much attention as the de Valera profile. It was syndicated by Newspaper Enterprise Association, which provided content to about 400 of the nearly 21,000 U.S. newspapers (2,348 dailies) and periodicals in circulation, with no guarantee of placement.[19]
Stevens gathered other material about Ireland. Seán T. Ó Ceallaigh introduced her to Seán MacEoin, Emmett Dalton, Sean Moylan, Eoin O'Duffy, and Gen. Richard "Dick" Mulcahy during a luncheon at an unnamed Dublin hotel. She wrote a 19-page draft of the meeting, which does not appear to have been published.[20]
Mulcahy received the most attention. He said, "lately the Church has been helpful" to the army, and he praised the Irish labour movement as "mostly republican." But Mulcahy swiped at the Irish cultural elite, which Stevens described as "that charming group of Irish men and women which makes Dublin such a delightful place to visit."
The general was unimpressed. "Not a single one of them has written a line of real help to the army in rebellion," he said. "And no poem or song has been written which could be said to be an inspiration to the army. And the professional men and women are often more backward than the poets."
Cumann na mBan, the Irish republican women's organization, also interested Stevens. She collected details about an early August 1921 camp for 30 girls at Coolrain, County Laois. Ward notes the organization "continued to train and drill" with the "welcome breathing space" of the truce."[21] Most members would oppose the Treaty. Stevens also communicated with the staff of Markievicz's Labour ministry. But these subjects remained undeveloped, according to my review of the Stevens papers and searches of multiple digital newspaper archives.
Stevens was not the first American woman to write about the Irish revolution. Ruth Russell of the Chicago Daily News reported from the war's opening months in 1919. Her 1920 book, What's the matter with Ireland, featured a complimentary front piece from President de Valera. Russell also joined the women pickets outside the British Embassy and testified at the American Commission hearings.
In August 1920, Dorothy Thompson obtained the "last interview" with MacSwiney hours before his arrest and subsequent hunger strike death in London's Brixton prison. Her story was syndicated in U.S. papers by the Hearst-owned International News Service. Mary Henke covered the burning of Cork city a few months later for the Public Ledger news wire, headed in London by Carl Ackerman, who shuttled secret messages between British and Irish leaders in his reporting of the Irish war.
Afterward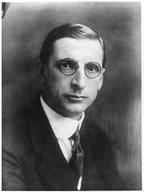 Stevens returned to America and married lawyer and liberal activist Dudley Field Malone on Dec. 5, 1921, a day before the Anglo-Irish Treaty announcement. The two events might have been what dissuaded her from completing her Irish work. But she remained active in international feminist causes, including 1930s correspondence with Hanna Sheehy-Skeffington.[22] Stevens died in 1963, age 75.
In August 1922, Mrs. de Valera finally had to "bear the grief of death" with the loss of her friends Arthur Griffith, Harry Boland, and Michael Collins. The de Valera's son, Brian, died in a 1936 horse riding accident. Mrs. de Valera also wrote three dozen books and plays for children, in English and Irish, but she remained in her husband's long shadow for more than 50 years. She died in 1975, age 96, a day before their 65th wedding anniversary.
Stevens returned to America and married lawyer and liberal activist Dudley Field Malone on Dec. 5, 1921, a day before the Anglo-Irish Treaty announcement.
Nearly 50 years later, Mrs. de Valera has received only limited attention from Irish historians, such as a 1979 biography, in Irish,[23] and a 512-word entry in the Dictionary of Irish Biography. A small library of work is devoted to her husband, whose DIB entry totals more than 15,000 words. To be sure, similar imbalances are true of other world leaders and their non-political spouses.
In 1921, Stevens described Mrs. de Valera as "a true Irish patriot" and concluded "the world wants to know her." But the interviewee insisted that having "one member of the family submitted to constant publicity was enough." Stevens' story, though complimentary, probably only reinforced her view. Paradoxically, "her life-long struggle to keep in the background" was one of reasons Mrs. de Valera became so endeared to the Irish people.
It also helped that she "looked like all our mothers rolled into one," Irish Press reporter Sheila Walsh wrote in a 1975 appreciation. [24] Éamon de Valera founded the newspaper in 1931, in part with money collected in America during the 1920 Irish bond drive.
The tall widower, who died eight months after his wife, at age 92, didn't say much about her passing. He had also declined to comment for Stevens' story. "As Mrs. De Valera has been good enough never to say to anyone what she thinks about me, it wouldn't be fair play, would it, if I told the world what I think about her," he said in a note to the visiting American suffragette. [25]
Mark Holan writes about Irish history and contemporary issues at markholan.org. Mark Holan © 2023
[1] "Mrs. De Valera Tells Of Fight To Free Irish", Chicago Tribune, European edition, Sept. 18, 1921.
[2] Quote from editor's note at top of the Tribune story. An Evening Standard, London, correspondent interviewed Mrs. de Valera in February 1919, about a week after her husband's escape from Lincoln jail. See "Mrs. De Valera: Impressions of English Journalist", Evening Echo (Dublin), Feb. 12, 1919, and other Irish papers.
[3] "Mrs. De Valera Bares Irish Horrors, In First Interview", Sunday News (New York, N.Y.), Sept. 18, 1921; "A Talk With Mrs. De Valera", The Weekly Dispatch (London), Sept. 18, 1921; "Entretien Avec Mme De Valera L'Epouse Du President De La Republique Irelandaise", Excelsior (Paris), Sept. 18, 1921; "Mrs. De Valera Talks At Garden Party", Irish Independent, Sept. 19, 1921; "First Lady Of Ireland: An American's Description Of Mrs. De Valera", Roscommon Herald, Sept. 24, 1921; and "Mrs. De Valera Gives Interesting Interview", edited, The Irish Press (Philadelphia, Pa.), Oct. 15, 1921.
[4] Terry de Valera, A Memoir. (Dublin: Currach Press, 2004), p. 134.
[5] Margaret Ward, Unmanageable Revolutionaries: Women and Irish Nationalism. (London: Pluto Press, 1983), N71, p. 287.
[6] "The 'First Lady of Erin', Mrs. De Valera, Visits America", Boston Post, Aug. 29, 1920.
[7] De Valera, Memoir, p. 131.
[8] "Papers of Doris Stevens, Subseries F: Frank P. Walsh, 1915-1916, at Schlesinger Library, Radcliffe Institute.
[9] Inez Haynes Irwin, The story of the Woman's party. (New York: Harcourt, Brace & Co., 1921), pp. 104, 110, and 444.
[10] Doris Stevens, Jailed For Freedom. (New York: Boni and Liveright, 1920) pp 90 and 187, respectively.
[11] Papers of Doris Stevens, Schlesinger Library, Radcliffe Institute. Series I. Biographical and Personal, Box 2, Identifier: MC 546; T-182; M-104, 2.15., Diary, 1920-1928, with 1945 note, p. 65; and "Aquitania Carries Notables Aboard", New York Herald, Nov. 24, 1920.
[12] Ibid.
[13] Ibid., Jan. 9, 1921, p. 39.
[14] Ibid., Jan. 15, 1921, p. 44. Material in ellipses (…) either illegible or edited for brevity.
[15] Ibid., Jan. 28, 1921, p. 59.
[16] "Mr. F. P. Walsh At The Park", (photo feature), Freeman's Journal, Aug. 15, 1921.
[17] Aug. 16, 1921, admission ticket for Stevens offered by the Adam's auction firm, Dublin, April 19, 2011, and viewed online; Aug 26, 1921, admission ticket for Stevens in "Papers of Doris Stevens," viewed by author.
[18] "Women Of Erin Pay High Toll", Ironwood (Michigan) Daily Globe, Dec. 20, 1921, and other papers.
[19] Mark S. Monmonier, Maps with the news: the development of American journalistic cartography (Chicago: University of Chicago Press, 1989, p. 82-83, NEA; and N. W. Ayer & Son's American Newspaper Annual & Directory, "A Catalogue of American Newspapers", (Philadelphia: N. W. Ayer & Son, 1920) p. 12, U.S. publications.
[20] Similar typescripts of this story are found in Doris Stevens Papers, "A Day With Irish Volunteer Republican Officers," Series III. Writings and Related, ca.1918-1976, Subseries D, Unpublished writings, ca.1919-1954; and Samuel Duff McCoy Papers, Princeton University, "How The Irish Republican Army Fought Guerilla Warfare", Series 1, Writing 1921-1923, Subseries 1D, Ireland, Printed Matter, Box 6. McCoy was an American journalist and secretary of the American Committee for Relief in Ireland. He also was in Ireland in August 1921.
[21] Ward, Unmanageable Revolutionaries, pp. 154-55.
[22] Sheehy Skeffington Papers (Additional), National Library of Ireland, online finding guide. Correspondence not reviewed.
[23] Caitlín Bean Uí Thallamhain, Sinéad, scéal Shinéad Bean de Valera. (Dublin: FNT, 1979)
[24] "Like Everybody's Mother," Irish Press, Jan. 8, 1975.
[25] Kathleen O'Connell to Stevens, Sept. 8, 1921, on Dáil Éireann stationary, in Doris Stevens Papers, Series II. Correspondence and Subject Files.