Podcast: Ireland and Ukraine with Nadia Dobrianska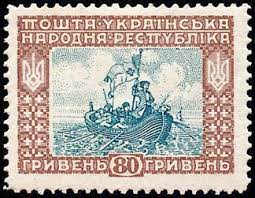 Interview by John Dorney with Ukrainian scholar Nadia Dobrianska on the history of Ukraine and its parallels with Ireland.
In the wake of the February 24, 2022 Russian invasion of Ukraine, much attention has focused on the history of Ukraine. Nadia is a Ukrainian lawyer  and human rights activist as well as a scholar of modern Irish history. She is also currently (April 2022) a refugee in Ireland, fleeing war in Ukraine.
Here we talk about the history of Ukraine and the parallels (and many differences) with Irish history.
Both countries have an important Viking medieval past.
Both were largely peasant nations, in which religion and language intertwined in traditional identity.
Both experienced Wars of Independence in the wake of the First World War, though in Ukraine's case unsuccessful.
Both experienced catastrophic famines that are also remembered in part as attempts to exterminate the nation.
For this and more listen to the interview below.