The IRA and the Emergency – An interview with Brian Hanley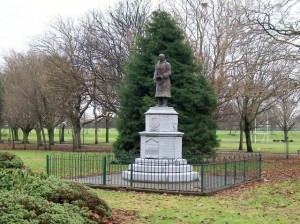 John Dorney caught up with Brian Hanley to discuss the IRA during the Emergency (World War II).
Click on the Link to Listen
Brian Hanley on the IRA during the Emergency
The IRA by 1939 was an organisation that had come out the worst, not only of the Civil War of 1922-23 but also of the political tumult of the 1930s – when most republicans had shifted their loyalty to Fianna Fail. By 1939 the organisation was flailing about for a purpose and some of its members, notably Chief of Staff Sean Russell, thought they could use the Second World War, as Irish separatists has used the First, to break the remaining connections between Ireland and Britain.
The results of this was various instances of clandestine cooperation with Nazi Germany, an ineffective bombing campaign in England and low level confrontation with both Northern Ireland and  Eire, as the Irish Free State was referred to in those years. Over 1,000 IRA members were imprisoned and 9 executed in Britain and Ireland.
Brian Hanley concludes, with reason, that had Germany invaded Ireland and the IRA emerged as their allies they would probably have come away from the episode with as little credit as other minority nationalists who became collaborators elsewhere in Europe. For that reason it remains one of the most controversial episodes in the organisation's history.
Some of the issues covered during the interview are:
The Bombing campaign in Britain.
Seán Russell's visit to Germany.
Ideological conflicts within the IRA.
The response of the Northern and Southern governments to the IRA.
The execution of Tom Williams.
The internment of IRA volunteers in the Curragh and Portlaoise.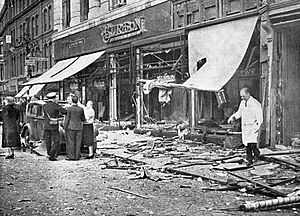 Dr. Brian Hanley is the author of; The IRA  A Documentary History, 1919-2005, The IRA: 1926-1936, and with Scott Millar, The Lost Revolution, The Story of the Official IRA and the Workers' Party. He teaches History at University College Dublin.
Listen to our previous interviews with Brian Hanley here –
The Rise and Fall of Fianna Fail
Podcast: Play in new window | Download