Dr Shane Kenna, a tribute.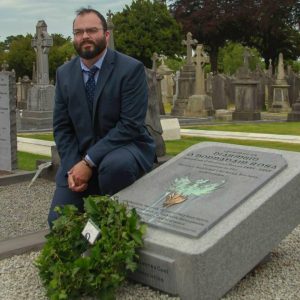 By John Dorney
It was with the deepest regret that I learned on Tuesday February 28 of the death of our good friend and Irish Story contributor Shane Kenna.
Shane passed away after a year-long battle with cancer at the tragically young age of 33. He was a young man with so much life in him and so much more to give it seems barely believable that he has been taken from us.
Shane first got in touch with me in 2012, submitting what turned out to be a fascinating article on the Fenian 'Dynamite Campaign' of the 1880s. It was a window for me into the complexity of the world of Fenian militants in the late 19th century that I had never really understood before.
He followed this up with two more excellent pieces on 1916 Proclamation signatory Thomas Clarke's imprisonment for his part in that campaign and another on the Invincibles and their assassination of the Chief Secretary for Ireland in the Phoenix Park in 1882. Shane also met myself and Cathal Brennan in the Near FM studios in Dublin's Coolock to record a podcast on the Invincibles.
Outside of his involvement with us, Shane was the author of three fine books, 'War in the Shadows' on the Fenian bombers of the 1880s and biographies of Jeremiah O'Donovan Rossa and 1916 leader Thomas MacDonagh.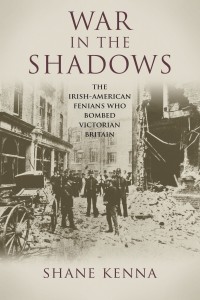 In person, Shane was a great big ball of energy, his smile would gleam through his great black beard and his eyes would shine when he talked about his passion for Irish history and the Fenian era in particular. Once, at a history conference I recall Shane looking me in the face and saying deadpan, 'we're so lucky to have such a wonderful history'. He was neither joking nor being sarcastic. He genuinely loved his chosen profession.
But he was no mere enthusiast. Shane's work was intimately bound up with a study of the phenomenon of 'terrorism' as a political strategy; why it is resorted to, what its aims are and how it might be tackled. This is a topic that sadly will never be out of date. Shane's thesis was that terrorism – that is systematic attacks on civilian targets – was a result of political weakness and lack of direction within the Fenian movement.
He also argued that while the British tried various coercive means to deal with the Fenian splinter groups of the late 19th century, their most effective tactic was to facilitate the growth of an effective political alternative.
Around this time last year, Shane and I appeared on TV3's coverage of the Easter Rising centenary commemorations. This involved, it turned out, long periods of waiting in TV3's Tallaght studios, interspersed with brief appearances commentating on the ceremonies.
In between I had the opportunity for long chats with Shane, talking about his hopes and dreams for the future, his worries, his concerns. He mentioned that he had not been well lately. Shortly afterwards he was briefly hospitalised in what doctors thought at the time was a heart attack.
No sooner had he recovered from that, than he was hospitalised again with recurrent stomach pains. He was diagnosed with stomach cancer. He fought the cancer bravely for a year, only last week tweeting:
"1 year living with sickness today and feeling miserable. But I'm so determined to beat it."
But it was not to be. Shane passed away in Our Lady's Hospice in Harold's Cross on February 28 2017. The loss we feel is both personal and as a historical community. Goodbye Shane, you left us all too soon. Ar dheis De go raibh a anam.