Interview with Declan Power on the Siege of Jadotville, Part 2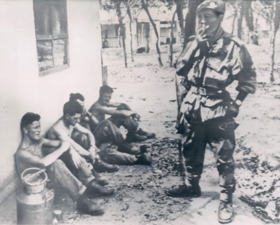 The first part of the this interview of Declan Power by John Dorney deals with the Congo crisis of 1960-61, the UN-Katanga war and the battle of the outnumbered Irish contingent at Jadotville. Listen to it here.
Part 2 takes up the story after the ceasefire between the Irish troops and Katangan forces, going on to discuss commandant Quinlan's subsequent surrender.
We discuss the subsequent treatment of the Jadotville company and their semi-disgrace within the Irish Army as a result of the surrender.
We finish with an appraisal of what the United Nations mission in the Congo achieved.
Declan Power is the author of The Siege of Jadotville, the Irish Army's Forgotten Battle.