Interview – Padraig Lenihan on 'The Last Cavalier'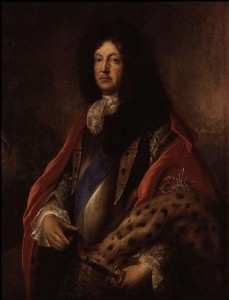 Historian Padraig Lenihan talks about his new book The Last Cavalier, Richard Talbot (1631-1691). See the Irish Story review here.
Questions by John Dorney
Richard Talbot was the political leader of Catholic Ireland for nearly 30 years. As a young man he was thrown into the turmoil of the Eleven Years War (1641-52). This was a war that pitted Irish Catholics of both Old English and Gaelic Irish origin against more recent English and Scottish Protestant settlers. It also overlapped with civil war in England that saw conflict break out between the King and Parliament. Talbot inherited from his brothers a brand of Irish Catholic Royalism, which he maintained throughout his life.
Wounded twice and captured three times in the war, after the Cromwellian conquest of Ireland he was exiled with other defeated Catholics and Royalists to the Royalist court in exile. During the Interregnum he was sent on one occasion to try to assassinate Oliver Cromwell.
After the Restoration of the monarchy in England in 1660 he lobbied for Catholics to be restored lands that were confiscated in the Cromwellian period and to granted full rights as subjects.
During this period Catholics suffered from periodic bouts of persecution such as the 'Popish Plot' in 1678-81 in which Talbot was arrested and his brother, a Catholic Archbishop, died in prison.
His major opportunity arrived when James Stuart a Catholic ascended to the throne of the Three Kingdoms, England Ireland and Scotland in  1685. Talbot, or Earl Tyrconnell as he now became, was made first head of the army in Ireland and then Lord Deputy – effectively governor of the country.
For a brief time he put Catholics back in a dominant position in the army, judiciary and parliament. But James was overthrown in England by William of Orange in the the 'Glorious Revolution' in 1688. In Ireland Talbot organised the Kingdom as a 'Jacobite' (pro James II) stronghold – a proto independent Irish state with French backing. However he was unable to defeat all Irish Protestant resistance, particularly at Derry and the Jacobite army was ultimately beaten by the main Williamite army in a war from 1689-91. Protestant dominance in Ireland was copper fastened after the Wiliamite victory.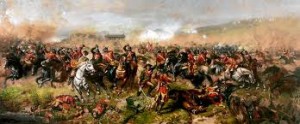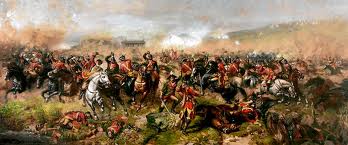 Talbot died shortly before the end, his life's work undone.
See also Padraig Lenihan's interviews about the Battle of the Boyne (1690) here.
and the The Battle of Aughrim (1691) here.