Irish Women and World War I – an Interview with Fionnuala Walsh.
John Dorney speaks to Fionnuala Walsh about Irish women during the first total war.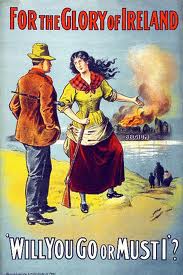 In Ireland, the First World War saw not only participation in the global conflict but also the beginnings of nationalist revolution. What did all of this mean for Irish women?
Fionnuala Walsh tracks the advances made by women during the war – working in factories, contributing to the war effort, nursing at the front and concludes that some strides were made towards gender equality but that these things were seen by most people at the time as temporary 'aberrations'.
One group of women who were particularly affected by the war were the 'separation women, so called because they were paid 'separation money' while their husbands served at the front. The separation women were a much-maligned group. Middle class women formed 'patrols' to make sure they were not 'behaving improperly' by drinking too much or 'consorting' with  soldiers other than their husbands.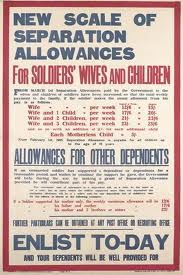 Equally, when, in the Easter Rising of 1916, the Volunteers found inner city Dublin women objecting to their turning the city centre into a battlefield, they also blamed the separation women, allegedly the dregs of the Dublin slums. Opposition between separatists and the wives of servicemen was not confined to the Rising either. Walsh talks about violent confrontation between at a parade in Limerick in 1915 and in Waterford during the election campaign of 1918, when some Volunteers said they were more afraid of the Redmondite women than the men.
Meanwhile, another group of women in Cumman na mBan were aiding nationalist insurrection, but Walsh tells us they did so in very gender specific roles – tending the wounded, cooking the food, carrying messages, but not fighting.
In 1918, women (along with the bulk of adult males) for the first time received the right to vote. Fionnuala Walsh concludes that the war's legacy to women in Ireland cannot be considered until the ensuing period of turmoil until 1923 is examined. A story we will return to here on the Irish Story.
Fionnuala Walsh is pursuing a PHD in Trinity College Dublin on Irish women in the First World War.