Perspectives on the Easter Rising – Part III, Aftermath
 In this third and final part of our audio feature on the 1916 Rising, John Dorney talks to historians Padraig Yeates and Fearghal McGarry about the short and long term effects of the rebellion.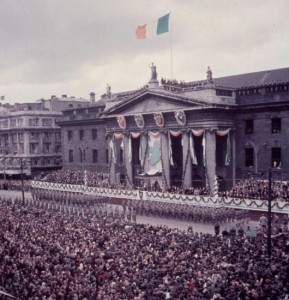 Many claims have been made for the legacy of the Easter Rising. Did it, for instance, lead to a rapid sea-change in Irish attitudes to independence or were other factors like the Great War and the breakdown of Home Rule more important? Would Irish self-government have happened anyway, with or without violent insurrection? Our contributors discuss their views.
Did the Easter Rising, as some argue, inaugerate an elitist republican tradition of using undemocratic 'vanguard' violence as a revolutionary weapon? Would the Easter rebels have approved of the state they helped to found? How did those who came through the Rising fare with ordinary, non-revolutionary politicians?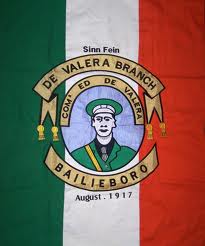 Finally, Fearghal and Padraig talk about how they see the Rising in historical perspective.
These questions and more are tackled in our interview.
Part I Rebels is here and Part II, Combat is here.
---
The Contributors
Padraig Yeates has written, Lockout: Dublin 1913, the history of the great Dublin strike of that year. He is currently public relations consultant to the trade union Siptu. Listen to previous interview with him here and here. He has also written, "Dublin a City in Wartime", which will be published in late 2011.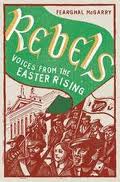 Dr Fearghal McGarry is a senior lecturer in Modern History at Queens University Belfast. He has written a series of books on Irish republicanism including; Irish Politics and the Spanish Civil War, Frank Ryan, Eoin O'Duffy a Self Made Hero and The Rising, Ireland Easter 1916 and edited the collection, Republicanism in Modern Ireland.
His latest book Rebels, due out in September 2011, uses eyewitness testimony of the Rising from the Bureau of military history to re-tell the story of the rebellion.
Listen to Fearghal talk about his new book here;
Podcast: Play in new window | Download