Using Google Maps To List Ambushes & IRA Activity In Clare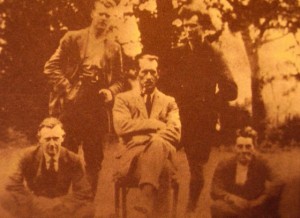 Padraig Og O Ruairc, author Blood On The Banner and The Battle For Limerick City, and the group of historians who contribute to the War Of Independence website have create a Google map that features notes and locations of IRA activity in the Clare region during the War of Independence and more modern memorials as well. This is an excellent use of modern technology to help bring Irish history to life.

View War of Independence 1st Western Div. IRA in a larger map
The site also has a number of very fine articles on the conflict in the region that are worth reading too like this one, Deserters or spies? British soldiers executed at Lough Attoric, by Padraig himself:
Naturally (as in almost all such cases) there is almost complete disparity between British accounts and those of republican veterans & memory based on local oral tradition. According to the official British accounts of the R.I.C. County Inspector and the Oxford and Buckinghamshire Light Infantry the trio were deserters who were "murdered by rebels" [2] The I.R.A. claimed that the three were spies posing as deserters who "had tried to, and did, in fact keep in contact with their own forces" [3] and this is corroborated by the surviving accounts of the incident in local memory.