Today In Irish History ~ The Irish Parliament Declares Its Independence, 16 April
~1782~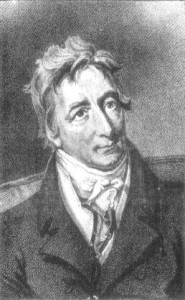 It must have seemed like the ultimate moment of triumph for the Anglican gentlemen of the Irish Parliament. On this date in 1782 they undid the damage of Poynings Law and announced to the world that they were independent of the British Parliament. Of course, such triumph was not to last.
The French Revolution in 1789 inspired the Catholic populace of Ireland towards radical idealism and efforts that included violence in the pursuit of emancipation, nationalism and independence. 1798 came and with it a revolution that destroyed what had seemed a stable equilibrium.
The result was the Act Of Union and the eradication of the Irish Parliament.
Henry Grattan, the father of the constitutional triumph in 1782 was disgusted but gave one of the finest speeches in an Irish parliament (below):