Podcast: Liam Lynch with Gerard Shannon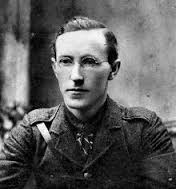 It is now 100 years ago that Liam Lynch, head of the anti-Treaty IRA was killed. Here we discuss lynch's life and times with his biographer, Gerard Shannon, author of 'Liam Lynch, To Declare a Republic'. See also our review of his book here.
First broadcast on the Irish History Show.
If you enjoy the Irish Story and wish to support our work, please consider contributing at our Patreon page here.