Podcast: Cormac Moore on the Partition of Ireland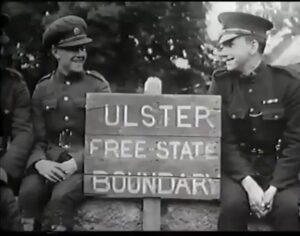 Cathal Brennan and John Dorney interview Cormac Moore on the partition of Ireland, 100 years ago. First broadcast on The Irish History Show.
Cormac is the author of 'Birth of the Border, which is reviewed here on the Irish Story.
For a short history of the creation of the border in Ireland see here.
We Discuss:
The motivation of many Ulster Protestants for excluding the north east of Ireland from Home Rule and later for the creation of Northern Ireland
The policy of successive British governments in placating unionist demands.
The failure of Irish nationalists to tackle the problem of partition.
The implementation of partition from 1912 to 1925, when the current border was solidified.
The violence and conflict that accompanied partition.
Did Partition lead to the emergence of two sectarian states in Ireland?