Podcast: Ireland the Anglo-Zulu War, 1879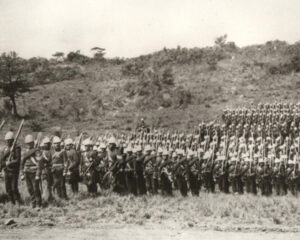 Cathal Brennan and John Dorney discuss the confrontation between the British Empire and the Zulu kingdom in 1879.
We discuss the Irish involvement in the war and how it was perceived back in Ireland. First broadcast on the Irish History Show.
We Discuss:
British imperialism in southern Africa, including Irish settlement
The expansionist policies that led to the war of 1879
The Zulu kingdom and its history
How Irish born officers and men were significant component of British forces in Zululand
How Irish nationalist popular opinion back in Ireland was markedly anti–imperialist and pro-Zulu, despite the prevalent racial attitudes of the day.