Podcast: The Jacobite Parliament of 1689, with Padraig Lenihan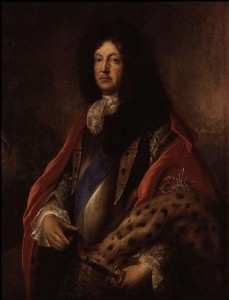 Cathal Brennan and John Dorney speak to Padraig Lenihan about the 'Patriot Parliament' of 1689. First broadcast on the Irish History Show.
The English 'Whig' story of the seventeenth century is one of the triumph of parliament over royal absolutism. By this reading, the Irish catholic supporters of the Stuart monarchs were on the wrong side of history, fighting for King against Parliament, for 'tyranny' against 'liberty'.
The Jacobite Parliament of 1689 or 'Patriot Parliament' declared that Ireland was 'distinct Kingdom from England.
To the extent that a majority of Irish Catholics supported Charles I in the wars of the 1640s and James II in the 'War of the Two Kings' in 1689-91 against the English parliaments, this is true. However, in both the Catholic Confederation of Kilkenny in the 1640s and in the Irish Jacobite regime of 1689-91, Irish Catholics, ostensibly royalists, elected their own assemblies and presented the monarchs, with what amounted to a list of conditions on which their loyalty depended.
To this extent, on their own terms, Irish Catholics were making the same strides towards representative government as their Protestant antagonists in England and Scotland. The pinnacle of this was the Jacobite Parliament of 1689. This was an almost all-Catholic Parliament called by James II on his landing in Ireland in 1689 to try to regain his throne in the Three Kingdoms, he having been overthrown by William of Orange the previous year.
While the Irish Parliament of 1689 stated that it supported James II as monarch by divine right, in practice it based its loyalty squarely on James' agreement to the Parliament's demands.
This parliament, later christened the 'Patriot Parliament' by nineteenth century nationalist Thomas Davis, placed a number of conditions on voting through financial support for James' war effort.
These included: reversal of mass confiscation of Catholic owned land that had taken place under the Cromwellian regime in the 1650s, the autonomy of the Kingdom of Ireland from England, the removal of religious discrimination (in fact for 'perfect of freedom of religions') and, most controversially the 'attainder' or outlawing, of 3000 Protestant landowners who supported William.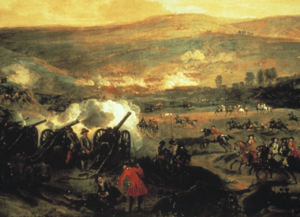 It was the basis, much against the wishes  of James himself, for a post war Kingdom of Ireland ruled by the Catholic majority, under the Stuart monarchs, but autonomous from the English Parliament.
What would have resulted we will never know, as the Jacobites lost the war, and an all Protestant Irish Parliament subsequently not only revoked all the ordinances of the 'pretended parliament' of 1689, but also introduced further Penal Laws against Catholics.
Nevertheless, the 1689 was celebrated by future generations of Irish 'patriots' Catholic as well as Protestant, from Henry Grattan to Thomas Davis and beyond, as an attempt to set up an independent representative government in Ireland.