Podcast: The 1927 election, John Jinks and the Collapse of the Fifth Dail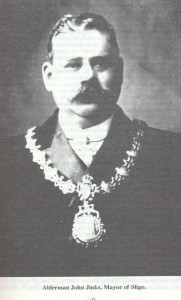 Cathal Brennan and John Dorney discuss the (almost) pivotal Irish election of 1927 and its aftermath. Also listen on the Irish History Show page.
On the 16th of August 1927, the opposition of the Labour party and the republicans of Fianna Fail, along with a number of smaller parties, proposed a motion of no confidence in the pro-Treaty Cumann na nGaedheal government.
The vote was a result of the first general election in the Irish Free State after the Civil War of 1922-23.
The election of June 1927 produced the fifth Dáil, which sat for only 98 days and was the shortest Dáil in history.  It was also one of the most historic; during its term Fianna Fáil abandoned abstentionism and finally took their seats in Leinster House.
It was followed by the assassination of minister Kevin O'Higgins by the IRA, after which the caretaker government introduced a new Public Safety Act, allowing for internment without trial. This was objected to not just by republicans but also by the moderate opposition parties, the Labour party and the National League Party – the latter a remnant of the old Redmondite party.
It was calculated that the opposition had one more vote than the government, which would lead to the formation of a new government led by Labour Leader Thomas Johnson.
But one Deputy, John Jinks of the National League, disappeared just as the votes were being cast. The vote was tied and the government survived by the narrowest of margins. Jinks action, or rather inaction, for a time changed the course of Irish History.
See also Cathal's article on the subject here.