Today In Irish History – The Dail Votes For The Treaty, 7 January 1922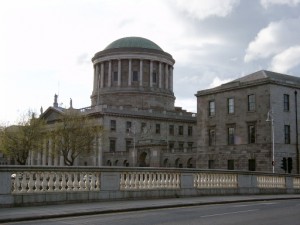 ~1922~ By Eoin Purcell
We covered before the New Year, Mary McSwiney's contribution to the Treaty debate, and a fine contribution it was. Indeed you can read the whole of the debates here online.
On this date in 1922, the Dail cast its vote for the Anglo-Irish Treaty which had been agreed the previous December. The vote was carried 64 to 57. That in many ways, should have been that.
But, being Ireland, it wasn't. Tensions rose after the vote and despite an election pact between the pro-treaty and anti-treaty leaders in May 1922 design to make the June election a safe and peaceful one, the opposing politicians got no closer. In fact in May there were signficant clashes in Kilkenny between pro and anti-treaty forces.
In June the electorate voted heavily in favour of pro-treaty candidates, they were unsurprisingly tired of war and eager for peace. What's more many of those voters gave their endorsement to parties other than either flavor of Sinn Fein indicating that not everyone was pleased with the events of the previous years.
The election might have been the end of it too, but it was not. On 28 June, just ten days after the election and for a variety of reasons, the Battle For Dublin began and a year of civil war and decades of internal bitterness began.
<hr>
The Irish Story has published several ebooks and apps that explore the events covered in this post in much more detail:
John Dorney's The Story Of The Irish Civil War is available as an APP or a KINDLE EBOOK
And
John Dorney's The Story Of The Irish War Of Independence as an APP or a KINDLE EBOOK