Podcast: Brian Hanley on Republican Policing in the Irish Revolution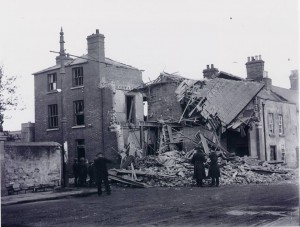 Cathal Brennan and John Dorney talk to Brain Hanley here about the efforts of the Irish Republican Police to fight 'ordinary crime', during the Irish revolutionary years. First braodcast on the Irish History Show.
We talk about what Brian describes as three 'crime waves' that accompanied the breakdown in state power; the first in 1919-1920 as the RIC withdrew from much of the countryside, the second during the Truce period when British police and military began to withdraw from Ireland and the third at the end of the Civil War in 1923-24.
In 1920 Republicans set up the Dail Courts and the Republican Police, which were a major plank of their claim to be a viable 'counter state' to the British administration. These functioned to some degree throughout most of 1920 but were both suppressed by the British forces late in that year. They reemerged in the truce period.
However during the Civil War these were replaced by the much more militarised Criminal Investigation Department (CID) and Special Infantry Corps which helped the Free State to reestablish state power after a period of virtual lawlessness in much of the country during the conflcit.
Brian also talks about the legacy of those years in terms of policing and armed crime in Ireland. Bank robbery became a part of IRA activities, though intermittently deployed between the 1920s and 1970s. At the same time, armed crime became fro several decades a rarity in indepndent Ireland until it surged again the 1970s.